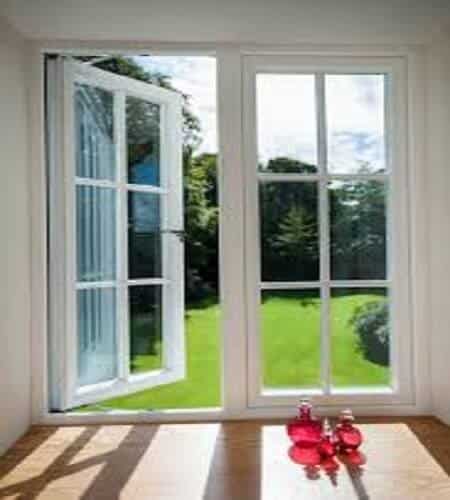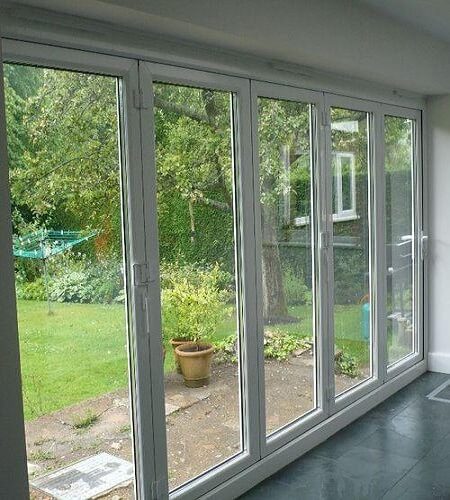 Neelaadri True Frames uPVC French Window in Bangalore
If you're looking for a timeless and elegant window that will let natural light stream into your home, then a French window could be a great option. With an ancient heritage and a wonderful ability to bring completely unobstructed views to your home
Application Areas
Ideally suited for external windows in living rooms, dining rooms, bedrooms and kitchens facing noisy streets and intersections.
Description
UPVC French windows
While French windows are similar to standard casement windows, which are attached by a hinge to the window frame on one side only, they don't have a central post or mullion. This means that they create one large opening, without any structural elements obstructing the view from the window. They can be fitted with an espagnolette locking system and fitted with a handle to each opener.
French windows are made up of environment-friendly uPVC material that is robust and durable for many years into its usage. Our offerings into the French doors have a high coefficient in Strength and Safety while safeguarding the aesthetics of the windows to its traditional best. The ventilation through these French windows from Weatherseal help keeps a Relaxing Atmosphere.
Benefits of Fixed Windows
Allow sufficient incoming of natural light
Serve great external view
Visually appealing
Specifications
Specifications
Parameters
Neeladhri TrueFrames
Benefits To Customers
Profile Wall Thickness
2.5mm
provides strength ensuring geometry and shape
Reinforcement
2.5 mm GI (0.8 micron)
improves strength of the system with wind pressure and avoids rattiling sound
Glass Thickness
4mm-32mm
increase security , strength and noise reduction
Sound Insulation
upto 40db
avoids noise reduction upto 80% with normal glass
Drain Slots
available
efficency water seepage
Profile Outer Frame Width
50-62mm
increase stability to the system
Gasket
EPDM(Ethylene Propylene Diene Monomer)
gives dustproof , air tightness increasing in good sound insulation and water resistance
alluminium guide rail
NA
ensures smooth movement of sliding systems
Basic Colour
white
glossy white with tropical mixture ensuring in non degradation of colour due to high temperature and gives maximum efficency
Laminated
Walnut, Mahagony, Shadow black, Golden oak
Laminates of german quality ensuring longer durability and asthetic look
warranty
20 years for profile and warranty for degradation of colour due to natural causes with 5 years of hardware
Ensuring customer satisfaction
test certificate
bsi. uk, SKZ Germany,SGS,ASTM,SGS,CPET, ISO 9001 – 2015
Minimum sill to be maintained for installation
100mm
ensuring in quality installation of the system
Sash heigth
75 mm
more strength and less rattling of the system'
Wooden Finishes
uPVC Laminates – Wood and Coloured Finish
The True Frame profiles are available in an amazing range of wood finish and contemporary colour laminates to suit individual preferences. State of the art European hot melt lamination technology is used to fuse the laminates to the profiles with high performance PUR based adhesives to ensure greater weather resistance.
Extreme weather resistance
Crack resistance
Colour stability
Gloss retention
Easy maintenance
Environment-friendly (Imported PUR base Adhesive)
GOLDEN OAK

Dark Oak

Mahagoni

Walnut

Shadow-Black-Smooth

Black-Smooth

Anthracite-Grey-smooth

Anthracite-Grey