UPVC Sliding folding doors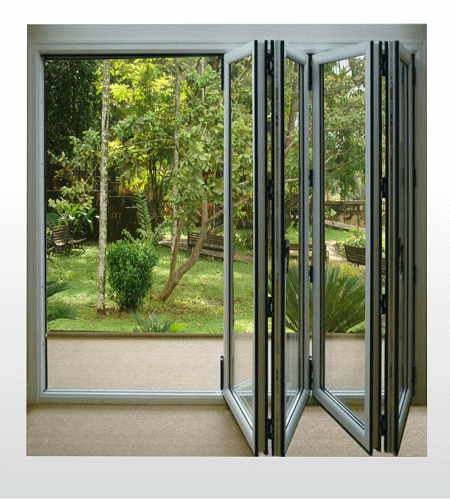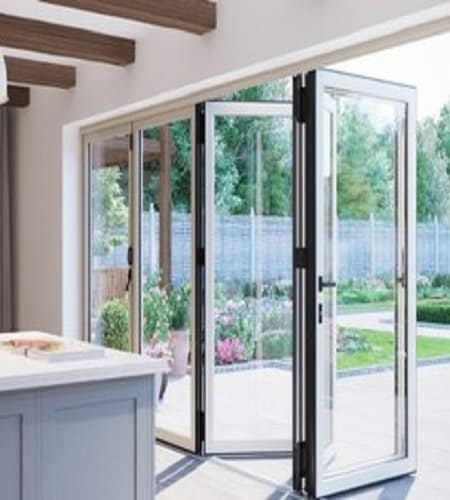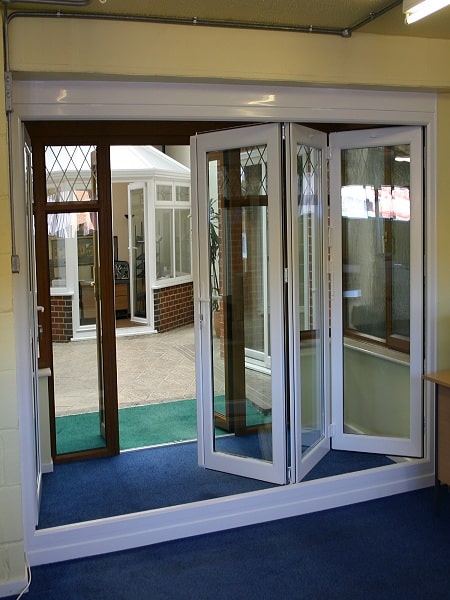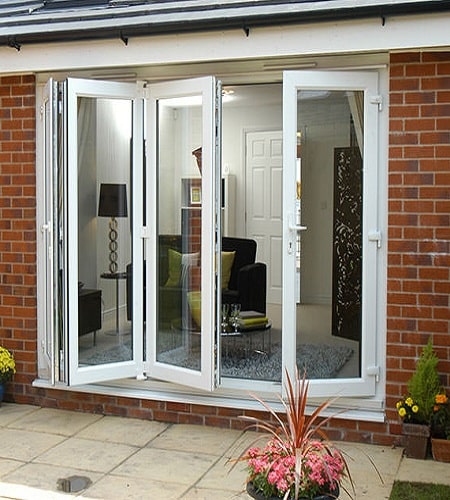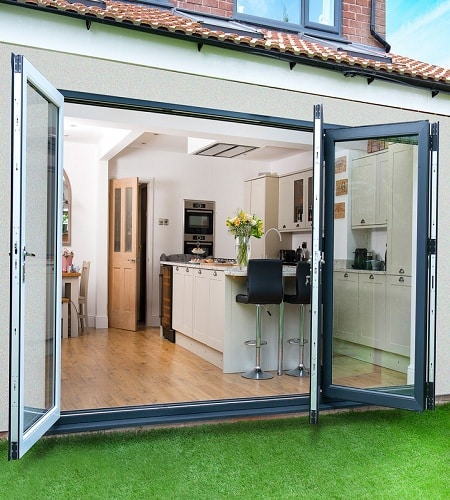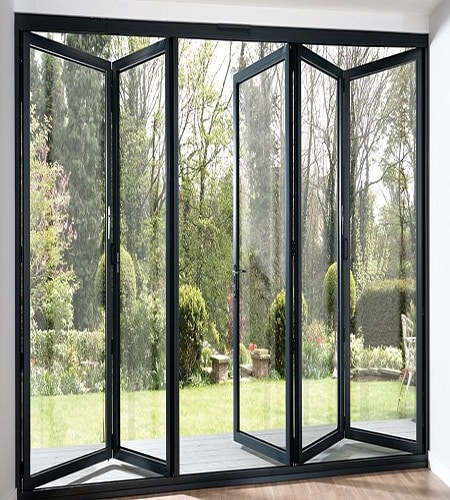 Neelaadri True Frames uPVC Sliding Bifold Doors in Bangalore
uPVC Bi-Fold Doors are aesthetically designed to blend contemporary design with a modernistic touch. The BiFold doors are ideally designed for the purpose of connecting living areas with outdoor spaces and provide a beautiful stunning view with plenty of natural light.
Application Areas
Ideally suited for living rooms, bedrooms, balconies and patios in penthouses, villas, row houses, farm houses and commercial spaces.
Description
UPVC sliding folding doors
foldable sliding doors and the folding & sliding glass doors allows you to have more usable space in the room as compared to conventional door designs, at the same time, they will also be the focal point of any lounge, kitchen, or dining space.
WHY CHOOSE UPVC SLIDE AND FOLD DOORS?
There are multiple reasons for you to get uPVC sliding & folding doors by installed at your home. Our range of folding and sliding doors offers a sure shot home improvement solution. In fact, considering the numerous benefits and aesthetic features they have to offer, the prices for folding & sliding doors are completely worth it.
Specifications
Specifications
| Parameters | Neeladhri TrueFrames | Benefits To Customers |
| --- | --- | --- |
| Profile Wall Thickness | >2.5mm | provides effective geometry and shape |
| Reinforcement | 1.5 mm GI (0.8 micron) | provides extra strength which provides no rattling and less whistling sound |
| Glass Thickness | 4mm-22m | increase security and noise reduction |
| Sound Insulation | upto to 24bd | avoids noise reduction upto 80% with normal glass |
| Drain Slots | available | to improve water seepage |
| Profile Width | 92mm | increase more strength to the system |
| all guide rail | export quality aluminium | rate of transfer of heat through the system ensures smooth movement of the sliding part |
| Colours | white/ mahogany/nuttree/blackbrown/ | ensures no colour fading due to addition of tropical mix in chemical composition |
| warranty | 20 years for profile and 1 year for hardware | ensure customer |
| test certificate | bsi. uk, SKZ Germany,SGS,ASTM,SGS,CPET, ISO 9001 – 2015 | Ensure The Quality |
| dust proof | wool pile | dust proof |
| min. sill to be for installation | 90mm | for good installation of the system |
| Sash heigth | 88mm | more strength and less rattling of the system' |
Wooden Finishes
uPVC Laminates – Wood and Coloured Finish
The True Frame profiles are available in an amazing range of wood finish and contemporary colour laminates to suit individual preferences. State of the art European hot melt lamination technology is used to fuse the laminates to the profiles with high performance PUR based adhesives to ensure greater weather resistance.
Extreme weather resistance
Crack resistance
Colour stability
Gloss retention
Easy maintenance
Environment-friendly (Imported PUR base Adhesive)
GOLDEN OAK

Dark Oak

Mahagoni

Walnut

Shadow-Black-Smooth

Black-Smooth

Anthracite-Grey-smooth

Anthracite-Grey